BOARD OF TRUSTEES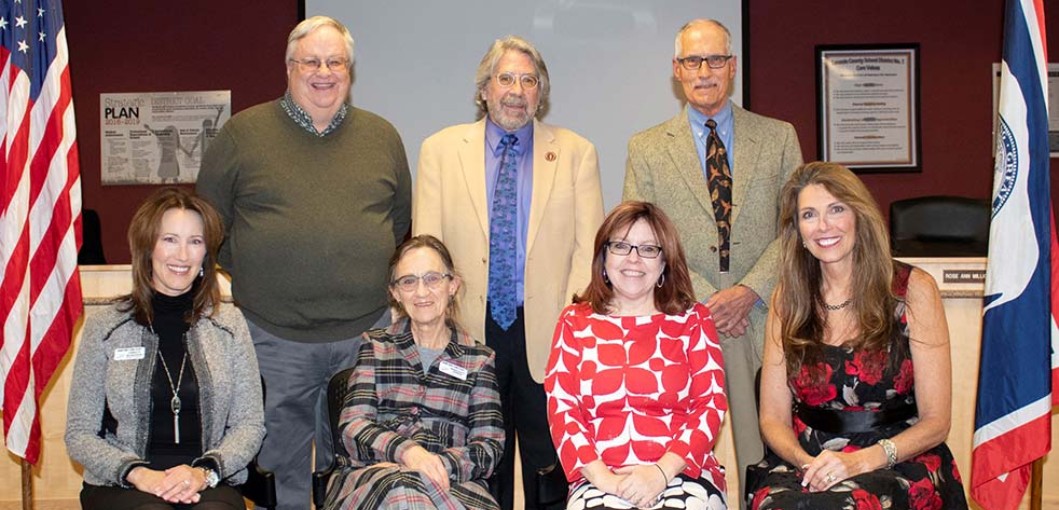 LCSD1 Board of Trustees
Marguerite Herman, Chair
Rose Ann Million Rinne, Vice Chair
Lynn Storey-Huylar, Clerk
Christy Klaassen, Assistant Clerk
Rich Wiederspahn, Treasurer

Tim Bolin, Assistant Treasurer
Nate Breen, Trustee
Mailing address: LCSD1 Board of Trustees, 2810 House Ave., Cheyenne, WY 82001

Annual Report
We are fortunate to be in one of the few school districts in Wyoming that are growing, as our community gains young families and our business community thrives. However, with this good fortune comes some significant challenges to make sure we maintain a safe and suitable educational setting for students and teachers.
We meet continuing challenges of reduced state funding with efforts to attract and retain quality teachers, administrators and support staff. Meanwhile, we work to meet accountability requirements from the state and district to expect the best from our schools, teachers and students. We have one year's results from the statewide WY-TOPP testing, and we know we have more work to do. We constantly look for ways to improve graduation requirements and help students succeed at their endeavors after high school graduation.
Recognizing all the high expectations and need to improve, I am extremely optimistic about Laramie County School District 1's vision, determination and capacity to meet our challenges. I am proud of everyone who is part of our district and who helps take care of our students—from the classrooms to the playing fields to the lunchrooms to the school buses—as they learn and grow to their potential. They are half the equation. The other half are the parents and others in our community who enable schools to do their jobs for students. And central to all these efforts is the board of trustees, who set plans and policies for the best use of our human and physical resources.
We all work together to make LCSD1 an excellent place to learn, to grow and to work. We will do our best to include all stakeholders in this effort, because we can't do it without you.
Marguerite Herman
Chairman of the Board