BOARD OF TRUSTEES
about 1 month ago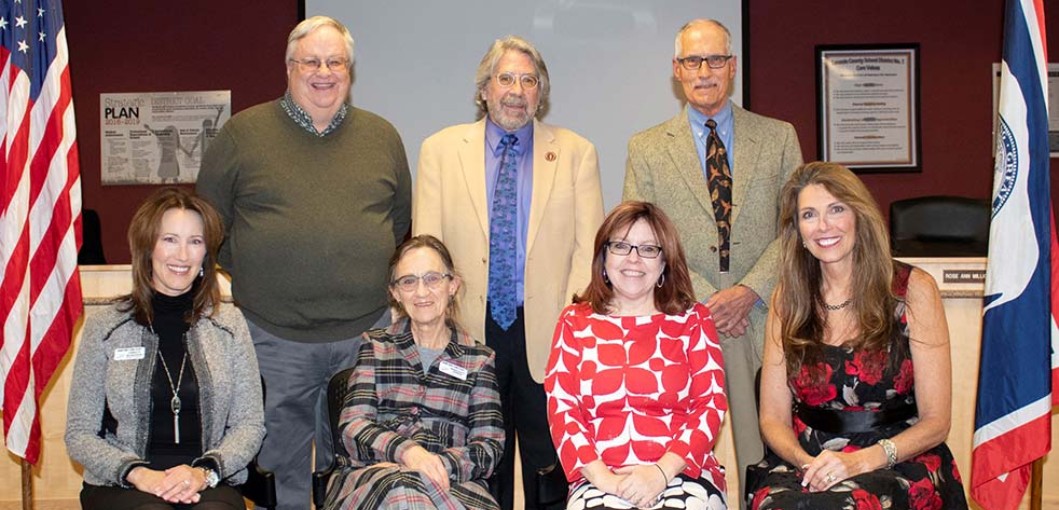 LCSD1 Board of Trustees

Marguerite Herman, Chair
Tim Bolin, Vice Chair
Nate Breen, Clerk
Christy Klaassen, Assistant Clerk
Lynn Storey-Huylar, Treasurer
Rich Wiederspahn, Assistant Treasurer
Rose Ann Million Rinne, Trustee
Board Meeting Videos

Due to an issue with YouTube, the Board of Trustees meeting live stream is temporarily disabled. We will post videos on Board Docs and our YouTube channel the day following each meeting. We are sorry for any inconvenience.

Mailing address: LCSD1 Board of Trustees, 2810 House Ave., Cheyenne, WY 82001

Annual Report

An unknown author once said, "Don't look back you're not going that way." Life is a constant phase of going forward and so it is with education. Children advance through grades, new innovative technologies are advancing rapidly, higher standards for excellence are being expected and the world in general is ever changing. Sometimes we may want to stay the same way, do what we have been doing in the past, cling to the old and struggle with the new. Once we accept that we must move forward and adapt to the changes, we can begin to have a hope in the, "New."
In 2017 and 2018 Laramie County School District 1 saw and will see many changes. Changes include, decreased funding from the State of Wyoming, a large number of teachers who retired, some school areas experiencing boundary changes, overcrowding and no future dollars to build new schools and new rigorous standards to meet, just to name a few. If we only look at these changes with a lens of negativity, we are looking backward and see what was. We need to look forward with a lens of optimism and continuous improvement. With all new changes comes the opportunity for growth and improvement.
We need to adopt a growth mindset of moving from, "Good to Great" and from, "Ordinary to Extraordinary" in terms of the comprehensive and well-rounded educational experience we provide for our students. In the future, we need to strive for higher levels of student achievement that is measured using multiple data points, and doing this within an ever-changing financial landscape. We also need to focus our energies, including our human and physical resources, on the overall improvement efforts that will best meet the needs of all of our students and do so in a fiscally responsible manner.
Yes, we might have challenges as we go forward but in the words of Dr. Seuss, "You're off to great places! Today is your day! Your mountain is waiting, So... get on your way!" —Dr. Seuss, "Oh, The Places You'll Go!"
Lynn Storey-Huylar
Chairman of the Board